The Heal America Mission
Heal America is a movement to fight racial injustice with love and redemption. We elevate inspiring leaders who are removing legal, cultural, and social barriers to progress, and we provide the tools and networks for more people to become changemakers in their own communities.
In 2018, the late Bishop Omar Jahwar held the first Heal America tour event to honor Dr. Martin Luther King Jr. and his principles of nonviolence. The response was overwhelming, helping Heal America quickly grow from a series of local conversations into a community of changemakers nationwide.
After Bishop Omar passed away in March 2021 after a long battle with complications from COVID-19, Urban Specialists, Stand Together Foundation, and thousands of advocates committed to carry on his vision.
Everyone has a role to play. Let's be relentless in our pursuit of solutions to racial injustice.
The Heal America Principles
1. Courage
Courage is going from the sidelines to the frontlines of social change. To heal America, we have the courage to unite across our lines of difference and get close enough to see, learn about, and confront real issues through the lens of those who personally experience them.
2. Justice
Justice is respecting the inherent dignity of each person by protecting their rights, equally. To heal America, we dedicate ourselves to remove every barrier that holds people back so that they can realize their full potential. More justice for some people means more justice for all people.
3. Love
Love is believing there is good in every person. That belief is the only force powerful enough to overcome hate and injustice. To heal America, we commit to radical empathy, friendship, and understanding as a means to make progress together.
4. Redemption
Redemption is fiercely believing the future will be better than today —that each person can transform themselves and that our country can self-correct and live up to its founding ideals of equal justice, inclusion, and empowerment. We hold these truths to be self-evident. To heal America, we work every day to live up to them, as people, and as a country.
The Heal America Story
When something breaks, healing is needed.
In July 2016, Dallas was breaking apart. Rapidly.
Protests swept across the city. Thousands of people demanded justice for two Black men shot and killed by police officers in other parts of the country. Then a gunman took matters into his own hands. In a matter of minutes, he killed five officers and injured another 11.
When the shooting stopped and the news broke, Dallas was set to explode. But then the police chief placed a call in a desperate attempt to bring peace.
Bishop Omar Jahwar answered.
In the hours that followed, Bishop Omar and his Urban Specialists hit the Dallas streets. A group that included many former gang members, they sought out the most violent rioters and convinced them to protest peacefully instead. The crisis de-escalated. Peace spread. Healing began.
Peace descended. Healing began.
Bishop Omar never had any doubt. A gang interventionist with two decades under his belt, he had devoted his life to bringing enemies together across Dallas. He personally forged a lasting truce between the Bloods and the Crips. Tens of thousands of kids had already chosen a better path, inspired by Bishop Omar's relentless pursuit of solutions to the violence that gripped their neighborhoods.
But that night in 2016 helped him see that he needed to do more, much more. He didn't just need to inspire people to heal his hometown. Bishop Omar Jahwar needed to inspire a movement to overcome division, anger, and racial injustice – and ultimately, to heal America.
On January 8th, 2018 – the 50th anniversary of Dr. Martin Luther King Jr.'s assassination – he saw the potential for such a movement to take hold.
The place was Gilley's, a restaurant on the south side of Dallas. The room was packed with people from all walks of life. NFL great Deion Sanders, Olympian and civil rights leader John Carlos, and hundreds of others — victims of violence, law enforcement, public leaders, and so many more.
They were all there because of Bishop Omar. That night, he said what they, and the country, needed to hear. He spoke of the love that heals pain. He challenged everyone there to look past their differences and embrace forgiveness.
But he didn't just talk about a better way. He showed how to find it and pursue it, together.
Bishop Omar invited three families to the stage. The loved ones of Alton Sterling – one of the two Black man whose killing by the police in 2016 sparked the mayhem in Dallas – and the widows of two of the Dallas police officers slain in retaliation.
They shared their stories and their pain – and they saw how much they shared in common.
They cried. They hugged. They showed how to heal the country. With compassion, not callousness. With understanding, not ignorance. With humanity, not hatred.
That night was so powerful that Dr. King's daughter, Bernice King, declared that it carried forward the work of her father. That work has continued, and gained speed, ever since.
Bishop Omar quickly took this groundbreaking event on the road, calling it the "Heal America Tour." It came to Atlanta, Detroit, Oakland, and beyond. People of all walks of life gathered at every stop – people from different backgrounds, colors, creeds, you name it.
The movement shifted into overdrive in mid-2020. After the murders of Ahmaud Arbery and George Floyd, Bishop Omar went straight to Minneapolis. He visited the site of Floyd's murder and facilitated a discussion of the persistent problems in the community. It helped sow the seeds of reconciliation right as America began grappling with a crisis of conscience over racial injustice.
In the months that followed, the Heal America Tour continued drawing bigger crowds and fostered harder conversations – not only about the problems, but importantly, about solutions and the role every person can play in driving them forward.
From the start, Bishop Omar knew he was fighting for something much bigger than himself. He followed in the tradition of the most transformative leaders in our country's history – leaders who, in their time, set the stage to heal America, too.
When the abolitionist Frederick Douglass urged his country to "stand by th[e] principles" in the Declaration of Independence, he was calling on every American to move our country toward its highest ideals of equal rights and justice. He called them "saving principles," with the power to transform the country and all who live here. Bishop Omar knew it, too, and he urged enemies to become allies in the fight to fulfill our country's promise.
When Dr. King summoned the country to "live out the meaning of its creed," he was calling on every American to put aside the injustice of the past and strive for a future of justice together. Bishop Omar called on Americans to do that, too. Like Dr. King, he lived the truth that "hate cannot drive out hate; only love can do that."
Bishop Omar firmly believed that love would triumph, soon. But he didn't live to see it. In 2021, at a moment when America urgently needed healing, this courageous leader lost his life during the COVID-19 pandemic. He is deeply missed by the tens of thousands whose lives he transformed.
But we don't just mourn. We're committed to bring his vision – our vision – to completion. The man who inspired us may be gone, but the movement to heal America is just getting started.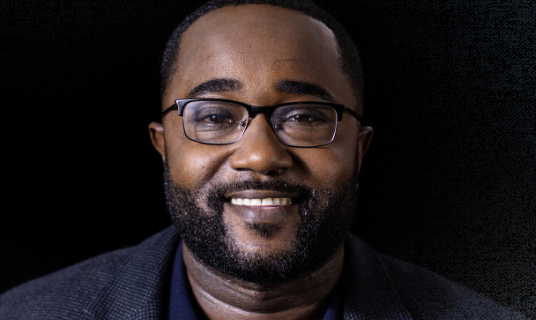 Co-Chair, Heal America
President, Urban Specialists
---
Antong Lucky is the president of Urban Specialists, which was founded by the late Bishop Omar Jahwar and built on more than 23 years of proven experience in navigating peace and leading community change from the inside out. As part of their signature 3-I Methodology, Urban Specialists uses the experience of former gang members and cultural influencers to advocate for peace and decrease violence in urban neighborhoods. He's now a highly sought-after speaker on bridging divides and finding solutions to some of the biggest challenges facing our country today.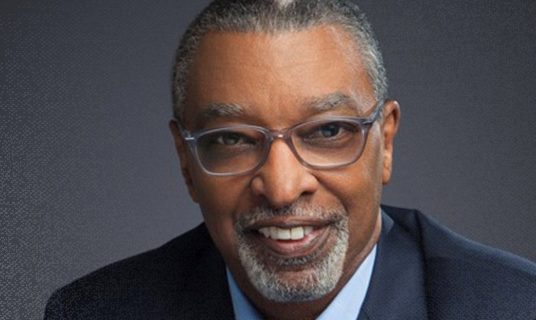 Co-Chair, Heal America
Founder & CEO, dfree
---
The Rev. Dr. DeForest "Buster" Soaries Jr. is a pioneer of faith-based community development. Since 1990, he's been the senior pastor of First Baptist Church of Lincoln Gardens in Somerset, N.J., which over the course of his tenure has grown from 800 to 8,000 members. He is also the founder of dfree®, which empowers Black Americans with the tools to achieve financial freedom, live debt-free, and work toward generational wealth. Dr. Soaries is a long-time civil rights activist and leader, spiritual leader, and author. He lives in Monmouth Junction, N.J., with his family, and holds degrees from Fordham University, Princeton Theological Seminary, and Union Theological Seminary.
Who Supports Heal America
Urban Specialists was founded by Bishop Omar Jahwar and built on more than 23 years of proven experience in navigating peace and leading community change. As part of its signature 3-I Methodology, Urban Specialists utilizes the experience of people closest to the problem and cultural influencers to strengthen urban neighborhoods from the inside out. Now led by Antong Lucky, these changemakers build intentional partnerships that can transform communities in cities across America.
Stand Together Foundation runs the Catalyst Program and offers grant opportunities and operational support to help you address poverty's root causes.